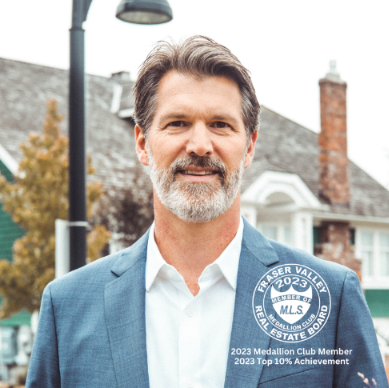 I absolutely love my job…
I get to help people, just like you, achieve what may be your biggest goal and dream. It doesn't get much better than that. And, typically, on the heels of every real estate buying or selling experience, there is a massive sense of respect and appreciation for the new found relationship.
A little about me...
My 25+ years of professional experience has set me up perfectly to be your Professional Realtor. In fact, I believe it is my competitive advantage. I bring award winning experience to work for you every day. My strategic skillset, my creativity and marketing mindset, generally all the collective experience, taught me many great skills which serve as the foundation of my management approach today. I have worked within all sorts of challenging and rewarding business environments and I managed to earn a very solid reputation for incredible commitment to service, for my leadership of people, for my discipline and processes and as a strong advocate for my clients.
As your Realtor, I will be an advocate for you. Whether you are buying or selling, my commitment is to work tirelessly to promote your best interests. In addition to guiding you through the process, my focus is to negotiate the best result for you by executing a disciplined game plan including: aggressively networking & collaborating with industry professionals; leveraging the latest in technology platforms and tactics and rigorously executing my marketing or purchasing strategies.
I recognize that the real estate buying and selling process can be intimidating and stressful for you at times and I am very clear on how and what it takes to ensure this is managed correctly. Ultimately it comes down to making sure you are informed and understand exactly what is going on at all times, to ensure you are comfortable and feel good about the business at hand. I take this responsibility very seriously given the scope and importance of it for you and your family.
I'm a family guy… My family and I have lived healthy and active lives in the Cloverdale / South Surrey / Langley area since 1999. I'm pretty sure we've seen nearly every hockey rink, ball field, soccer field and golf course amongst everything else in the Lower Mainland the last 18 years and have enjoyed every minute of it.
I welcome the opportunity to work as your partner real estate professional. If you have any real estate questions whatsoever, please do not hesitate to call or email me anytime.