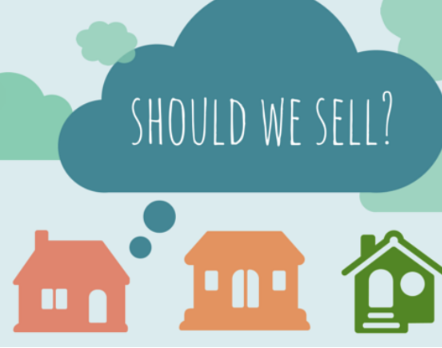 Understand the Market Before You Sell
The asking prices of most homes on the market indicate the current state of the market and usually mirror the prices for which other similar homes in the area have recently sold. When determining a the right price for your home, you must establish a balance between your objective to attract the highest offer while determining a price that will be competitive enough to attract a sizeable number of serious buyers. After all, you do want your home sold.
Existing market dynamics are always the primary factor in determining a properties value regardless of the other attributes of a home or property. Here are the 3 types of market conditions to keep in mind and understand while we work to establish the best and right price for your home.
---

Seller's Market:
A seller's market is considered a "hot" market. This type of market is created when demand is greater than supply, meaning the number of buyers exceeds the number of homes available on the market. As a result, these homes usually sell very quickly, can often receive multiple offers and usually command higher prices.
As a seller, you need to consider what the local competitive homes have recently sold for and factor that into your decision making. In many cases, sellers can expect lots of buying activity, including multiple offers and you will possess some leverage to preserve you price demands, even securing over ask offers. Despite the fact most buyers want to get a home for the lowest price possible, an aggressive price strategy in this market is completely reasonable.
Buyer's Market:
A buyer's market is a slower market. This type of market occurs when supply of homes is greater than demand. Properties are more likely to stay on the market for a longer period of time receiving fewer offers. This is a delicate market given competition is higher and buyers know they have options. Prices are under significant pressure and tend to be lower because of increased supply. As a seller, given increased competition, the leverage shifts to the buyer in terms of negotiating pricing and other conditions of a purchase.
Balanced Market:
Balanced market means supply equals demand, that the number of homes on the market roughly equal to the number of buyers. When a market is balanced, selling (and buying) tend to be more predictable in nature. Prices stabilize and homes sell within a reasonable period of time.
---

Before you start making pricing decisions or assumptions for your home, discuss the market dynamics with a Professional Realtor like me. I will evaluate all the pricing variables that similar properties have sold for in the area, including the length of time these properties spent on the market. I will help you determine how your home compares to these sold homes putting you in a position to establish the right price strategy for your home.
Other main factors that affect market value are:
Location:
The proximity of the home to amenities such as schools, parks, public transportation and shopping districts will affect its status on the market. Additionally, the quality of neighbourhood planning and future plans for development and zoning will influence a home's current market value as well.
Property:
The age, size, layout, style and quality of construction of your home all play a role is determining a property's market value. So does the size, shape, privacy and landscaping of the yard.
Condition of the Home:
This includes the general condition of your home's main systems such as the furnace, central air, electrical system, etc. The appearance and condition of the fixtures, the floor plan and its curb appeal matter too.
Local Economy:
Think about factors like the strength of the local economy, employment realities, interest rates, consumer confidence, etc. These all factor into our decision making and most certainly have an impact on the world of residential real estate.